Gearing Landscape Services News
December 2016
Our latest grass cutting acquisition - the Trimax Stealth
The Stealth S3 has been designed to have a higher quality of cut, operate in a wider range of conditions, be safer, more robust, easier to operate and take less time to maintain than any previous Stealth. The concept of Stealth S3 was born from the demand of our customers for a mower that was more versatile in terms of long grass performance and is more user friendly for both the operator and the workshop. Backed by our three year warranty we believe the Stealth S3 to be the best linkage wing mower for passive and active turf in the market.
March 2016
New Ford Transit
We have just taken delivery of a new Ford Transit for our construction team. We are always investing in new plant and machinery.
January 2016
Lemsford Mill car park complete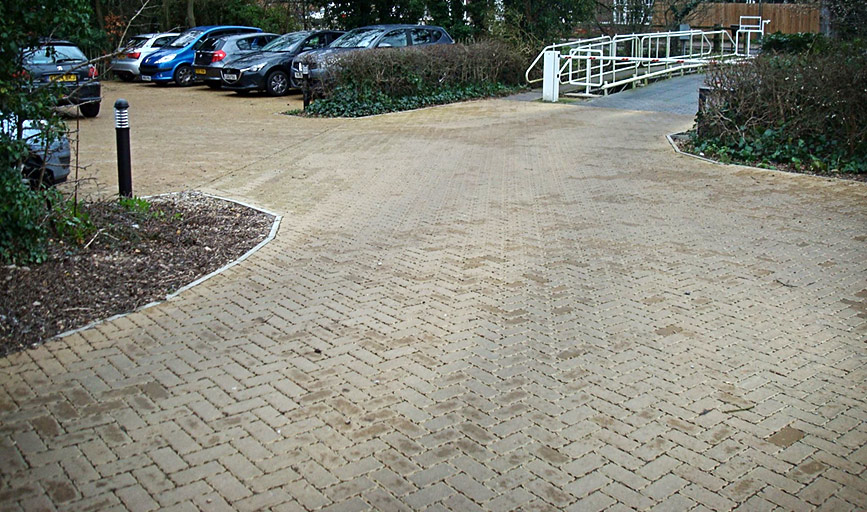 This car park in Lemsford completed - we used over 50,000 SUDS blocks. During construction we worked with the client to limit the disruption to the car park, working with various authorities and coming across numerous obstacles including unexpected underground services. The client was very satisfied with the finished car park.
Papworth Trust tree planting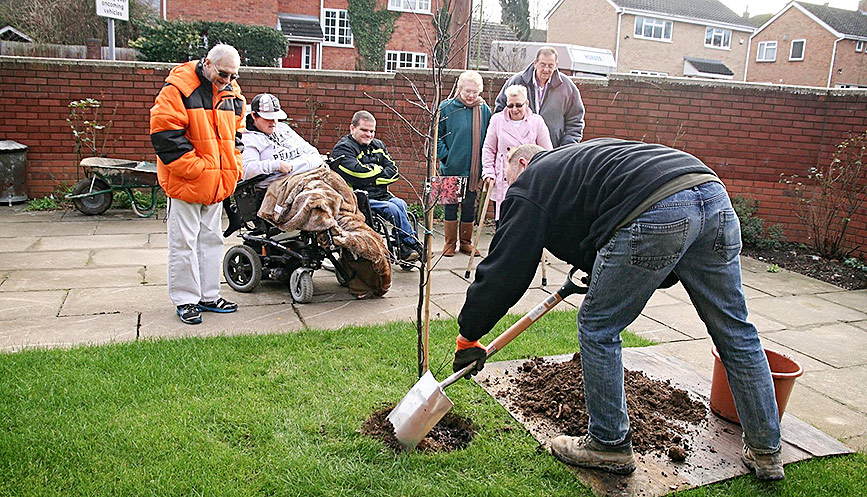 A communal garden that underwent a remap was officially opened to residents. Eight flats in St John's Road, Hitchin have been improved by the leading disability charity Papworth Trust, which manages the building. The Papworth Trust teamed up with Gearing Landscape Services and the opening of the communal garden was marked by a short tree-planting ceremony. The picture shows Chris Gearing planting a tree.